What Is Involved In Becoming An Electrician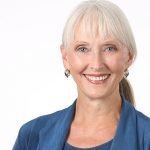 Electricians are trade professionals who have to be highly skilled since there are a lot of risks associated with the work that they do. They are trained to handle a large number of issues regarding electricity, lighting and control systems. They might have to work with wiring light fixtures and outlets. They also often have to work in factories and businesses where they oversee certain electrical equipment. Some electricians also work outdoors where they have to repair electrical boxes and other peripherals.
Without trained electricians, the society will be a lot less safe as electricians prevent and respond to dangerous situations related to electrical power.
What an Electrician Does
While most people only think of electricians as the professionals who come to their Kelowna homes to inspect and repair wiring or install outlets, these tasks are just a few of the many that electricians tackle in their line of work. Comprehensively speaking, electricians are responsible for installing, maintaining, and repairing electric power equipment in residential, rural, and commercial areas.
Electricians also have to stay up to date on the safety codes and only use approved materials. They might work in houses, but they are also contracted by large businesses, work in factories, or employed by government installations.
Trained electricians are also skilled at reading technical diagrams and blueprints. This skill is essential in order to figure out the best way to install new wiring, replace old systems, and identify problems by using proper devices and following all of the state and local building safety codes. Electricians often work alone, but sometimes they have to work in teams, especially when executing tasks such as design and implementation of electrical systems for commercial or residential construction.
How to Become an Electrician
To become an electrician, one needs to start by getting a GED or a high school diploma. The electrician also needs a foundation in math, science and practical courses. This means a year of algebra, physics, and electronics.
Afterward, the candidate will have to get formal training. For this purpose, candidates can sign up for any electrician apprenticeship program. These programs typically include classroom courses as well as on-job training and have a duration of 4 years.
Willing candidates can also get a certificate in a technical vocational training academy or school. However, if one decides to take this route, they'll get to learn the classroom theory in school but will then have to develop on-job skills by getting an apprenticeship.
After completing their education, candidates have to get working. Those candidates who already have a year of training or more are known as helpers. Helpers usually get assigned to tasks where they have to assist electricians on job sites. If starting as an apprentice instead of a helper, candidates will have to learn the skill on the job while working under the close supervision of an experienced electrician.
Electrician licensing requirements vary from state to state, but electricians usually have to pass a state test which tests their knowledge of general electric theory and the local building and electric codes. Getting a license is essential to practice the trade.